~讓我們和您攜手共創綠色地球Let us creating a green earth with you~
☆ ★~歡迎光臨本站~☆ ★
☆ ★~Welcome to visit this web site~☆ ★
☆ ★~歡迎您到留言版給我們加油打氣~☆ ★
☆ ★~Welcome to write your message on guestbook for encourage us~☆ ★
Working Flow For Sifting & Rotary Drying Oven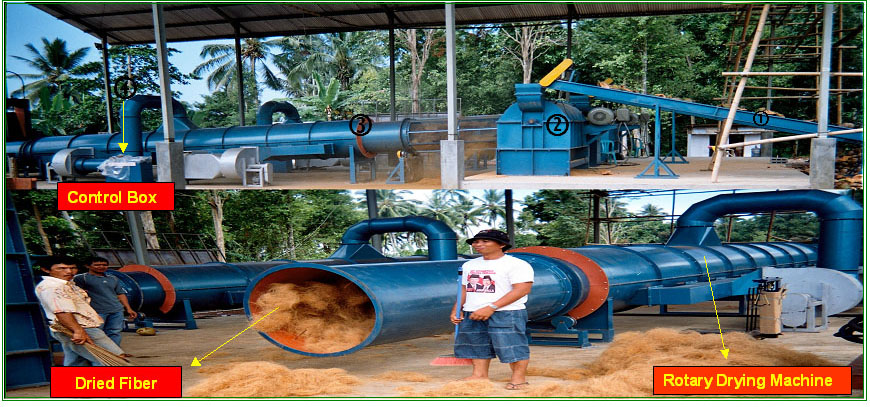 1. Conveyor Machine : carrying coconut shell into the fiber separation machine.
2. Fiber Separation Machine : Separation Coco-Fiber and Coco-Dust.
3. ƒ Sifting Machine : sifting the useful longer fiber into drying oven.
4. " Drying Oven : reducing the humidity of Coco-Fiber and auto-delivering fiber out from rotary oven.